Archive for the 'For Fun' Category
Wednesday, March 20th, 2013
Neither did we, or anyone else, until the recent release of a study conducted by researchers at the University of California, Berkeley.
It turns out that the cockroach's ability to keep upright has nothing to do with the neural makeup of their brains, as it does in most other creatures, but rather relies on the physical architecture of their legs! That's right; it's the shape of the cockroach leg that allows it to keep the cockroach upright. Furthermore, a cockroach can navigate throughout its surroundings WITHOUT THINKING.
I don't know about you, but this knowledge makes them even creepier.
As ABC Science points out, this knowledge goes beyond simply making our nightmares more nightmarish. The understanding of cockroach mobility might help robotics engineers develop more efficient robots: "one of the recurring challenges of designing a mobile robot is writing an algorithm that keeps it from falling over." By bypassing the need for a robot "brain" and this complex balance algorithm, building a feasible self-reliant robot may become reality….wait, I've seen this movie. STOP THE ROBOT PROGRAM!
ABS Science also mentions the potential for this knowledge to help humans, too. Human mobility—how we walk upright—is still a bit of a mystery. Despite how easy our two-legged motion is, the neural processes that allow us that motion are quite complex. Understanding how the architecture of a leg on a cockroach may potentially help us to develop more reliable prosthetics and perhaps better therapies for people with brain injuries. So, I guess, CONTINUE THE ROBOT PROGRAM!
Tags: bug, cockroach, control, Did You Know: Cockroaches Don't Use Their Brains to Keep Balance?, exterminator, insect, Lloyd Pest Control, pest, professional
Posted in For Fun | No Comments »
Wednesday, May 16th, 2012
This worm and dirt cake is a fun way to get kids squirming and dying to try it at the same time. It's even a fun dish to make for an office potluck! You can use any kitchenware dish but we think using a flowerpot or sand/beach bucket makes for more squeals and interest! This is an easy no-bake recipe that you can even make with your kids.
Ingredients:
15-20 Oreo cookies
1 (8 oz.) package of cream cheese, softened
1/2 cup butter, softened
1 cup powdered sugar
3 cups milk
1 (12 oz.) tub of whipped topping
2 (3 1/2 oz.) packages of instant chocolate pudding
1/2 tsp. vanilla
8-10 gummy worms
Directions:
Using a sealable plastic bag, the Oreos into small pieces. Put about one third of the crushed Oreos into a new, clean flowerpot and set aside.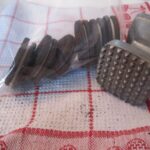 Mix butter, cream cheese, powdered sugar and vanilla together. Make sure you are working with softened butter and cream cheese so it won't get clumpy. Do not use the microwave to soften the butter and cream cheese. Simply let it naturally come to room temperature. Set this mixture aside.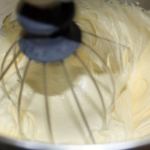 Combine milk and pudding mix according to the directions on the package. Then, fold Cool Whip into the pudding.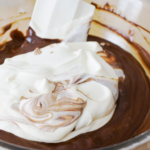 Next, fold the pudding mixture into the butter/cream cheese mixture.
Layer one half of the pudding/butter/cream cheese mixture onto the crumbled cookies in the pot. Next, add another layer of the crumbled cookies, then the last half of the pudding/butter/cream cheese mixture, and the final crumbled cookies.
Place the gummy worms emerging from the "soil" and laying on top of the "soil."
Chill in refrigerator for 3 to 4 hours before serving.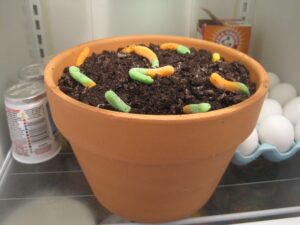 Tags: cake with gummy worms, fun desserts for kids, no bake dessert, worm and dirt cake, worms in pudding
Posted in For Fun | No Comments »
Monday, September 26th, 2011
After receiving e-mails about our Labor Day ant cake, we decided to post the details of the arduous process.  Maybe you're a mom with a toddler who loves ants and you need a special birthday cake.  Maybe you're just weird like us.
1)       Bake three round 9" cakes.  Chocolate is best.  But you probably already know that.  Maybe you prefer lemon, but that would be wrong here.  Cherry?  You are twisted.  Please send us a photograph of your finished product.
2)      Assemble the three cakes end-to-end in a straight line.  Regardless of your cake flavor, chocolate frosting is required.  We used dark chocolate frosting because we are very  health-minded and have heard that dark chocolate has antioxidants.  Seriously.  It's true.  We read it on the internet.  As we were eating dark chocolate.  Trying to find out what 'antioxidant' means.

3)      Line up six sticks of thick black licorice.  We use Red Vines black licorice.  I know… we just blew your mind.  Red Vines are red.  But they also make black ones.  Use the black ones.  Do not use Twizzlers, because Twizzlers are terrible.
4)      Using a really tiny band saw (or a butter knife), cut half-way through the middle of each licorice stick.  This is so that you can bend the legs away from the cut, so that they appear segmented.  What?  Did you really think we would make a morphologically errant ant cake?  We are professionals here.

5)      Frost the licorice sticks.  It's a little tough, but the darkness of the licorice is forgiving.
6)      Take your chocolate-frosted Red Vine black licorice sticks and stab them into the middle round cake as indicated in the illustration.

7)      Use thin black licorice whips as antennae (Don't frost them.  It ruins the reception.)
8)      MOST IMPORTANT:  Serve the ant cake on a red and white checkered vinyl tablecloth.  This is for authenticity, and to make the cake taste better.  Children find it delightful.  Grandmothers find it disconcerting.
That's it.  The whole ant-chilada.  You are now an ant cake queen.  Please send us pics of your cake being enjoyed.  And send us ideas for other bug-related food stuffs.
Bon ant-etit!
Tags: ant cake, birthday ant cake, insect cake, picnic cakef
Posted in Company News, For Fun | 4 Comments »