Archive for the 'Rodents' Category
Monday, May 20th, 2013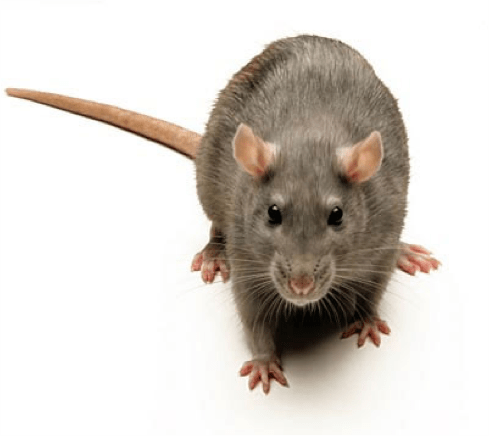 PLAGUE:
In 1347, the infamous Bubonic Plague, Black Death, hit Europe and wiped out a third of earth's population. The plague is a deadly disease carried mostly by rats and spread to people by their fleas. The plague can contaminate food sources, spread from direct contact or be airborne. Pain from the disease is usually caused from deterioration of the skin. But, how did such a nasty infectious disease make its way through Europe and wipe out nearly a third of all humans?
The rats is said to have originated in China. The disease had spread rapidly until the Mongols had cut off a trade route leading into Europe. Italian Merchants in the Black Sea fled back towards Europe unknowingly carrying rats on the ship with fleas that carried the disease. From there, the disease spread wildly throughout Europe. The outbreak claimed the lives of nearly 200 million people. The bubonic plague is one of the most infamous diseases that rats have carried. Rats also carry many more infectious diseases, that if not treated can cause serious damage.
Salmonella: Is a potentially deadly disease if not treated carried by mice and rats. The spread of this disease is usually through the rodent's droppings. Consumption of contaminated food is quite common. If mouse or rat droppings are noticed around your home contact a Pest Control Expert immediately to remove the infestation and potential for contamination.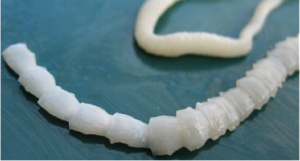 Tapeworms: Infect the digestive track and begin to feed on consumed food. These parasites are commonly carried in rat droppings. Although tapeworms usually cause no symptoms to its host, some do experience abdominal pain.
Rat-Bite Fever: As one can suspect this is caused through a rat's bite. Contamination of food from the rat's urine can also cause the condition. Symptoms are commonly seen in inflammation around open sores, rashes, chills, fever, vomiting, headaches and muscle aches.
Rat & Mice contamination is a serious problem that requires swift action. Be sure to survey your house periodically with an eye out for droppings. If you feel there may be an infestation, or would like a consultation call a professional at 1-800-223-2847.
Posted in Rodents | No Comments »
Friday, April 12th, 2013

Insects are always going to be in San Diego, California, but that doesn't mean they need to establish a presence in YOUR office space. Whether you run a school, office or restaurant, keeping pests to a minimum is crucial to the continued success of your day to day business. In the old days, a customer who saw a rat in your hallway or a cockroach in your kitchen might tell a few friends about it. Today, hundreds of people could read their full report on Yelp or Google+. Don't take that chance! Get rid of pests and keep your reputation standing.
Pest control issues affect some companies more than others, but every business has unique problems that deserve a targeted solution. Unfortunately, in the rush to get rid of unwanted pests, many owners make strategic mistakes in exterminating pests.
Can't find the pest nest
Using the wrong products, wasting money and potentially endangering the health of clients.
Failing to see the bigger problem, which may include a pest control prevention plan to keep the building pest free and ready to pass health inspections.
In San Diego, CA the roof rat prefers gutters, power lines and beams, but if it's necessary, they will burrow. Cold weather will drive them inside, where they may live for several years. Another pest that can carry disease is the cockroach. Roaches can live in any home or business not protected by professional pest control for years. They carry streptococcus, salmonella, dysentery, E. coli, hepatitis B, cholera, and plague. The most common roach species in Southern California are the American and Oriental roaches, and the smaller Brown-banded and German roaches.  Powderpost beetles and carpenter ants can cause damage to structures, but termites are the biggest threat to property owners in warm climates like San Diego.
Get rid of these pests before they have a chance to establish themselves and eat their way through your building and furnishings as the weather warms up. If you are in San Diego, California and are needing a professional exterminator, call Lloyd Pest Control today.
Posted in Rodents | No Comments »
Tuesday, December 4th, 2012
A concerned individual
'Twas the night before Christmas, when all through the house
Creatures were stirring, including a mouse
Neither of us had a clue how they got here
Our house is infested I told my dear
The children were awake stirring in their beds
While visions of spiders danced in their heads
When out in the room there was a pitter patter
I sprang from the bed to see what was the matter
The tree was crawling with insects below
A Christmas tree can have pests but how could I know
More rapid than cheetahs the ants they came
And marched to the kitchen in search of sugar cane
To the top of the ceiling! To the top of the wall!
How on earth could I get rid of them all!
What could I possibly have done differently?
Lloyd Pest Control
When buying a tree you should check for bugs and shake gently
Bring a flashlight to the lot in order to see
That no insects have infested the greenery
These few simple things are easy to do
And will help to prevent pests from bugging you
The bugs on the tree are seldom harmful
But exposed food in your house will make it an armful
So be careful to check the tree before you buy
Because a tree full of bugs might make you cry
We hope you have a joyous Holiday Season
A house without pests is a wonderful reason
To Celebrate
The Holiday
Happy Holidays from Lloyd Pest Control
Click here for a humorous post titled "Should I worry about bugs in my Christmas tree?"
The post above is an adaptation of the original work "Twas the night before Christmas" by Clement Clarke Moore
Tags: Ants, Bark Beetles, Bugs, Christmas Tree Shopping, Clement Clarke Moore, Holiday Season, Insects, Pest Control, Spiders, Twas the night before Christmas
Posted in Ants, Pest Control Tips, Rodents, Spiders | No Comments »
Thursday, February 16th, 2012
A mouse can enter your home in a crack or hole the size of a dime. A rat, through a hole the size of a quarter. They come inside for the same reason you do. A nice, warm, cozy place to stay, drink and eat.
Not only do you not want them in the house because they give you the willies – they carry harmful parasites and can even spread the plague. Powerful chewing and gnawing can also lead to structural damage and fire from chewing on wires.
To ensure that you don't end up with a family of rodents nesting in your home (when there is one, you probably have ten or twelve), we have compiled a list of common entrance points and solutions to block them.
Don't allow easy access to food!
Keep pet food in sealed containers – even if it is stored in the garage.
Store bulk foods in rodent-proof containers. Metal containers are best.
Make sure crumbs and food tidbits don't end up on the floor, behind the couch or under cushions. Especially if you have children. Even gaps between appliances or crumbs under the toaster.
Eliminate entry points into the house:
Seal all holes that lead into the house. Steel wool, copper gauze, hardware cloth, and plaster are all good materials to use.
Check for holes around pipes and cables that lead into the house. Seal these holes with cement or caulk.
Add metal weather stripping to doors.
Keep doors closed and screens on windows.Put screens over vents.
Keep floor drains sealed.
When checking the outside of your home, look for cracks where light shines through or for places where you feel air moving. This indicates a crack or hole that a rodent may access.
Keep outside the home clear of:
Overgrown shrubs or tree limbs that touch the house or the roof.
Elevate and store woodpiles away from the house.
Get rid of junk that doesn't get used often. Rodents like places where they won't be bothered or uprooted.
If you need professional help with rodent exclusions and prevention, we are also happy to help.
If you already have rodents in your home, see our blog post on "How to Set a Mouse Trap" or contact us for professional help.
Tags: preventing rodents in your home, rodent exclusion, rodent proof food storage
Posted in Pest Control Tips, Rodents | 1 Comment »
Monday, August 8th, 2011
Trap:
Use a Victor Mousetrap. Note: mice are neophobic, which means they are afraid of new things, so it will take them some time to get to know the trap.  Don't be discouraged if the trap isn't sprung the first day.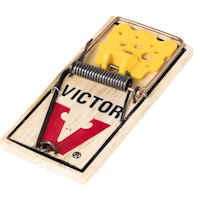 Bait:
Contrary to popular cartoons, mice prefer peanut butter to cheese. It works best when you sprinkle a small amount of oatmeal on top of the peanut butter. Mice are attracted to the smell of the oils in the peanut butter and the grains of the oatmeal.
Placement:
Perpendicular to the wall – so that the mouse will be caught no matter which direction it is coming from. Mice have poor eyesight and use whiskers to feel their way around, staying close to the wall – using their whiskers like little curb feelers. You may see droppings or oily brown streaks (from the oil on the fur) along the base of the wall.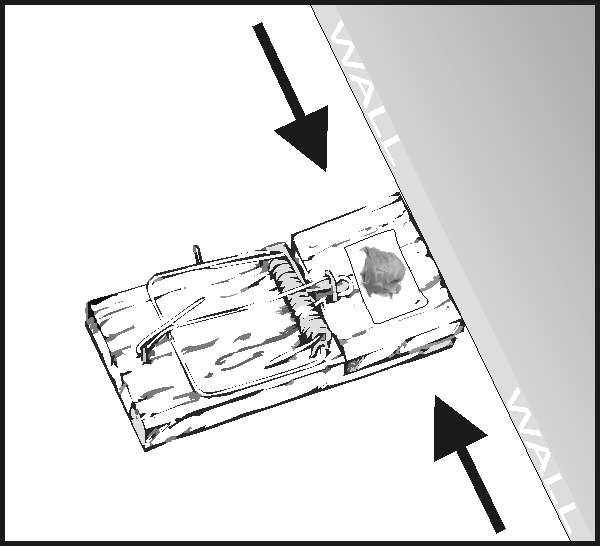 Don't:
Never use poisonous rodent bait for interior rodent infestations. If ingested, baits can be dangerous to children and pets. Additionally, after mice eat the bait, they'll go somewhere else to die (like between your walls) and will eventually rot and smell.
Tags: get rid of a mouse, How to catch a mouse, how to catch a rodent, how to set a mousetrap, mouse bait, mouse prevention, mouse trap, rat, rat bait, rat poison, rat trap, rodent, rodent traps
Posted in Pest Control Tips, Rodents | 6 Comments »