With over 90 years of experience helping homeowners keep their spaces critter-free, Lloyd Pest Control is your go-to whenever you find an unexpected guest.
Serving Southern California since 1931
Southern California looked a little different back in the early 1930's when my grandfather, Al, began chasing rats from local warehouses and businesses. The downtown construction boom had sent rodents scurrying everywhere. Panicked, many business owners called upon the services of Lloyd Pest Control, which, at the time, consisted of one exterminator.
Rats are nocturnal, so Granddad often waited until nighttime to enter warehouses. He favored a .22 caliber rifle which he loaded with bird shot. My grandfather had a great commitment to getting rid of his customers' pests – and an even better aim. The word got out.
Before long, there were two trucks, another exterminator. Then came a lot of what, I suppose, could be termed research and development. Granddad would perform a pest elimination service, and then sit down with the business owner to discuss results and strategies for improvement. It was this concept of partnership that helped my grandfather and Lloyd Pest Control grow to be so successful.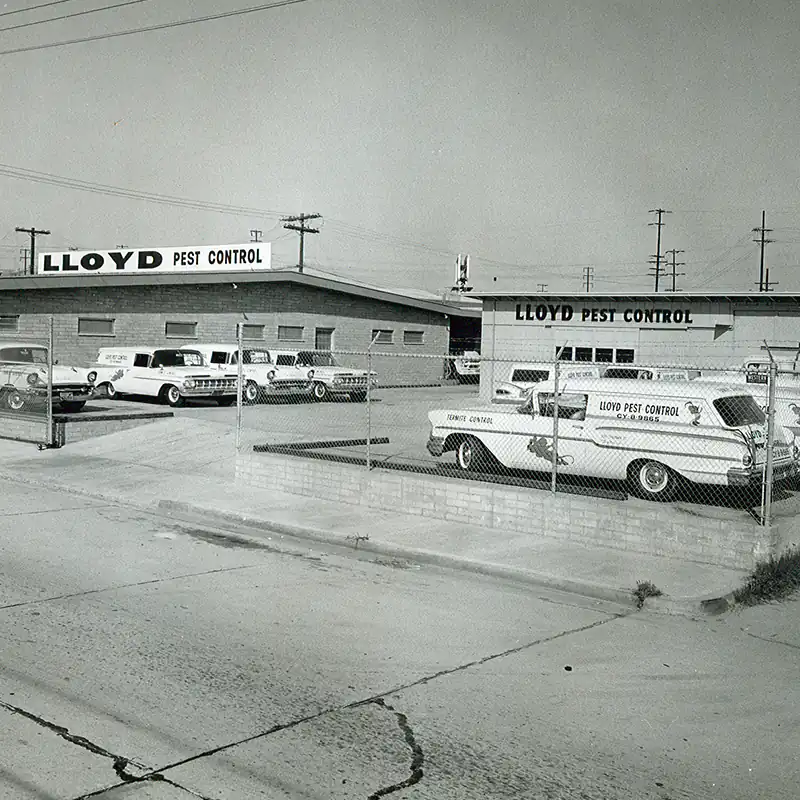 Get your FREE 60-second
ONLINE QUOTE
Please provide your zip code to verify you're within our service area.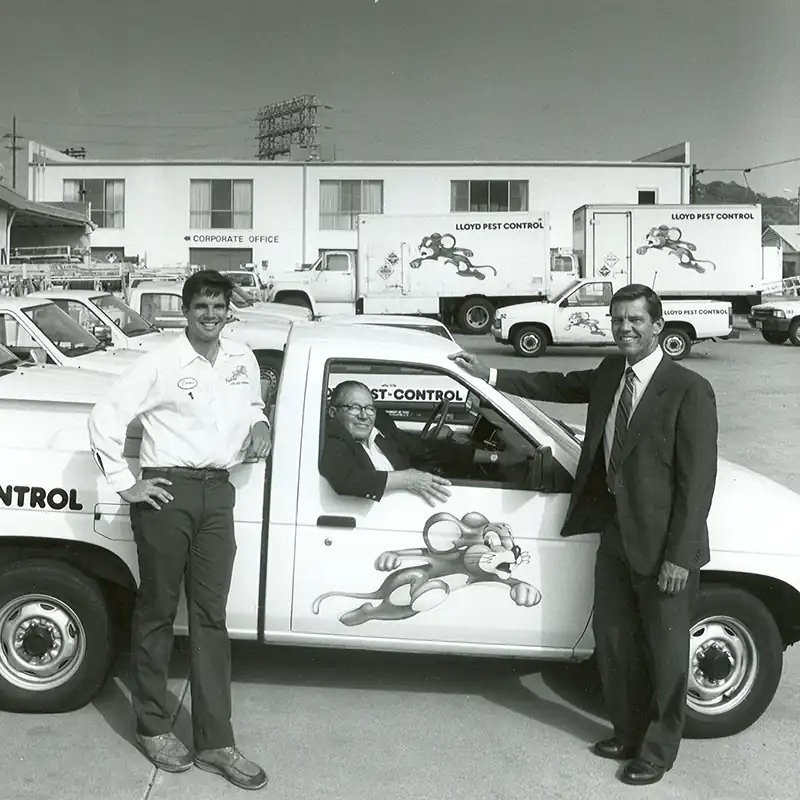 Today, two generations later, Lloyd Pest Control's elimination service covers Southern California with more than 200 radio-dispatched trucks, 200 licensed technicians, supervisors, a Quality Control staff, an entomologist, and a biologist. But we've never forgotten our roots. Recently, one of our managers found a dusty ledger from the 1940's. I thumbed through its yellowed pages. Most entries simply recorded information that customers had shared with our service men. But it got me thinking.
I realize that we have become one of Southern California's premier pest elimination companies for two reasons, both of which were handed down by my grandfather. We are committed to always finding a better way to do our job. And we still learn the needs of our customers by listening to them.
Thank you for considering our family to protect your valuable investment. We look forward to working with you to keep your property pest-free for many years to come.
James A. Ogle, III
President
Lloyd Pest Control
What Our Customers Say About Us
I use Lloyd Pest Control for both my home and business for about 15 years. The service is excellent, reliable, on time and friendly. Customer service is the best and I recommend Lloyd Pest Control to everyone!
Louise L.
We have been using Lloyd Pest Control for a year and a half in our two food manufacturing plants. Their service has covered our specific needs in a very personal and professional manor. We would highly recommend them for pest control.
Steve L.
Everyone that I have dealt with, from the person answering the phone and setting up my appointment to the technician that comes to my home have all been friendly, courteous and professional.
Colleen W.