Life doesn't have many guarantees…but Lloyd Pest Control does.  
When you partner with us for professional termite treatment, we stand behind our work with the industry's best guarantees. With more than eight decades of experience and a lifetime commitment to keeping Southern California pest-free, we've gained the confidence to offer some of the best termite guarantees in the business.
Base Guarantees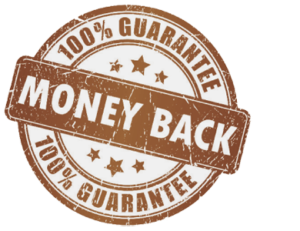 No matter what type of termite treatment plan is required for your property, we offer industry-leading guarantees to keep the bugs at bay. 
Our base guarantees include:
Drywood Termite Fumigation – Three-year guarantee 
Subterranean Termite Liquid Treatment – Three-year guarantee
Local Termite Treatment – Three-month guarantee 
Wood Repair – One-year guarantee
T3 – Three-year guarantee
Heat Treatment – One-year guarantee
If termites come back during your guarantee period, so will we—but at no charge.
Get your FREE 60-second
ONLINE QUOTE
Please provide your zip code to verify you're within our service area.
Termite Protection Plan
The Lloyd Pest Control Termite Protection Plan—a transferable drywood and subterranean termite guarantee built to last the lifetime of your home—is available to our customers whenever we provide a whole-structure fumigation treatment for termites. Our Termite Protection Plan provides the best termite insurance in the business, offering:
A free annual inspection to ensure we're keeping termites away. 
Early detection of termites and wood-destroying invaders so we can help stop problems before they take hold of your home. 
Prompt eradication treatments for any termites that try to settle in your home. Even if it becomes necessary to fumigate your home again, we will provide this service at no charge. 
Note: Our Termite Protection Plans are policies that include an annual premium.
Our Guarantees Are Rooted in Years of Experience
Since 1931, Lloyd has maintained the highest level of education, customer service, and safety standards in the industry. At our training facility in Southern California, our curriculum—led by our quality control staff and entomologist Efrain Velasco, our safety coordinator—is second to none. 
With high-level courses in biology, physiology, chemistry, customer service, and safety standards, our team gains the knowledge needed to provide the best pest control services in the area for both residential and commercial clients.
Accolades
In recent years, Lloyd Pest Control has been awarded accolades such as:
Better Business Bureau's Torch Award for Marketplace Ethics
Family Business Institute's Large Family Business of the Year Award
Numerous honors from the National Pest Management Association (NPMA)
Lloyd is a recognized leader in the pest control industry. Our staff scientists have been interviewed on ABC, NBC, CBS, FOX, and CNN, as well as by dozens of newspapers including the San Diego Union, Orange County Register, and USA Today.  
Call Lloyd Today for Guaranteed Termite Control
When it comes to termite infestations, don't leave treatment up to chance. Lloyd Pest Control guarantees effective, comprehensive termite treatment services, giving you peace of mind that your investment will be protected from expensive damage. If you're in need of termite control in Southern California you can trust, call Lloyd today!