Printable: The 4 Arachnids to Avoid
We are always asked how to tell the difference between a harmless and dangerous spider. Which spiders are poisonous are which are not? Well, here it is. A quick and easy reference guide to the four arachnids to avoid in Southern California. Print it out, stick on your fridge, bulletin board or keep a handy copy on your phone. Know how to spot a poisonous spider and know what to do if you or your children are bitten.
CLICK HERE TO PRINT THIS GUIDE.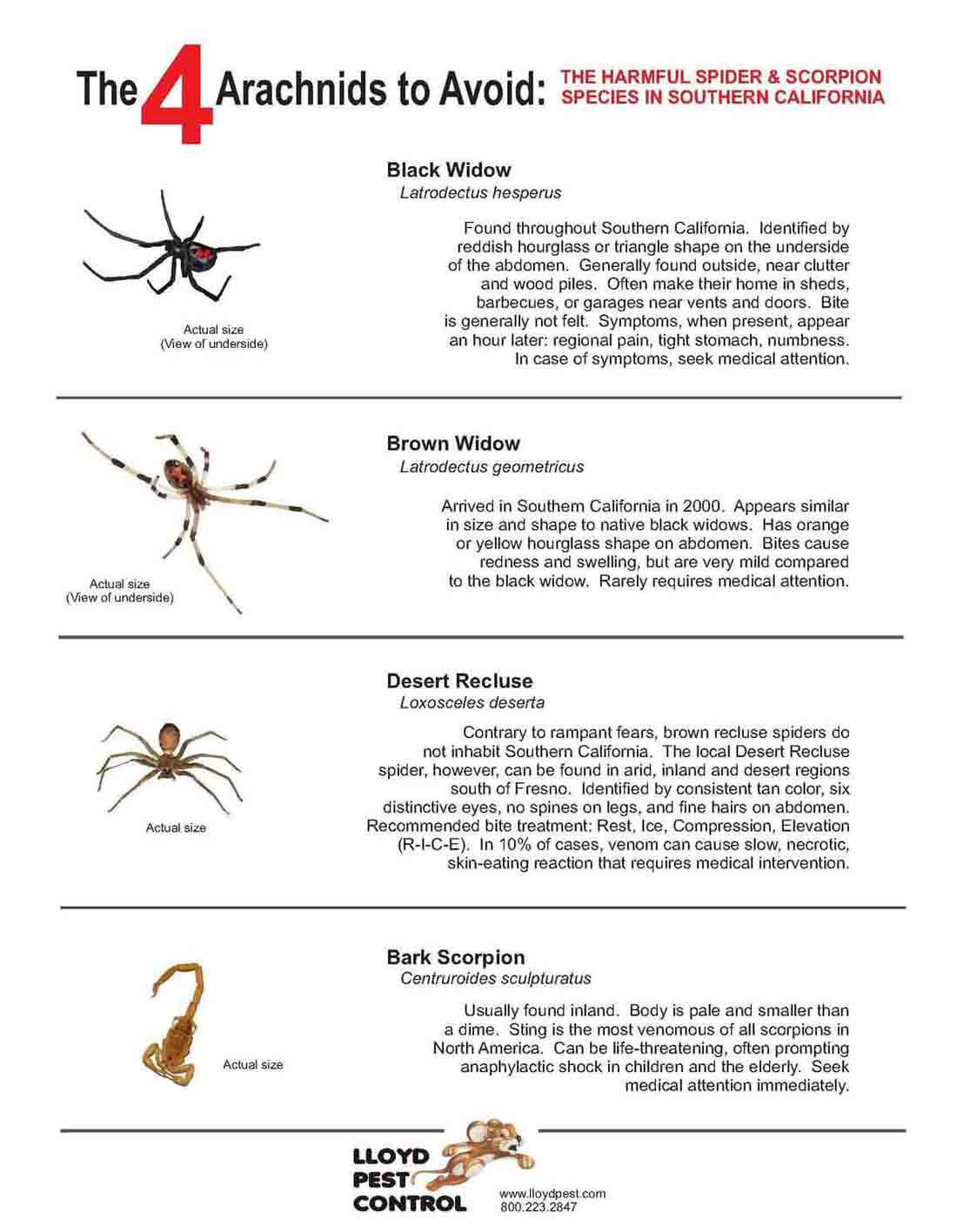 Tags: bark scorpion, black widow, brown widow, desert recluse, identify poisonous spiders, infographic, printable
This entry was posted on Friday, June 8th, 2012 at 11:01 am and is filed under Pest Control Tips, Safety, Spiders. You can follow any responses to this entry through the RSS 2.0 feed. You can leave a response, or trackback from your own site.
Leave a Reply